Dear All,
I recommend everyone to download the picture of the Goddess of Healing and Epidemic Diseases. Her holy name is Loma Gyonma or Pita Parnasavari.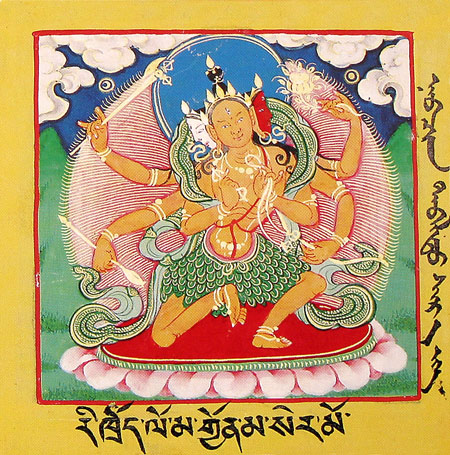 Everyday, you should recite her praise, thinking that she and your Lama are one in nature.
I prostrate to You, the illusion-like Wisdom
Which arises out of the miracle of all Buddhas
Whoever does the practice of this Goddess
Pacifies forever all illness, evils and obstacles.
Then recite her essence mantra and accumulate 25,000 mantras as soon as possible. After you have finished 25,000 mantras, then continue to recite one mala of her mantra daily to maintain and upkeep the blessings.
Mantra: OM PISHATSI PARNASAVARI HRI HA HUM PHAT SOHA
If you have young children, after completing your mantra recitation, you can blow into water for them to drink or blow onto them directly, to give them protection. You can do the same for the elderly and infirm.
I am including a picture of Loma Gyonma for you to download, print and keep on your altars.
Daily, after completing Loma Gyonma's recitation, you should recite one mala of Setrap's mantra.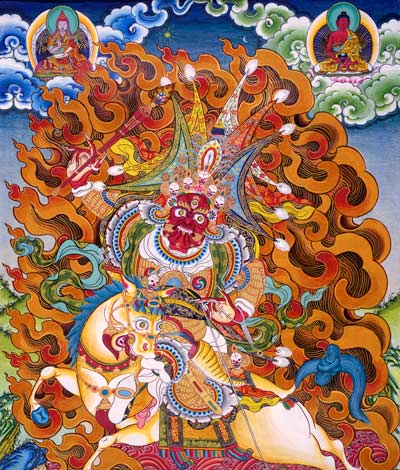 Mantra: OM MAHA YAKCHA TSA SOHA
End with the normal dedications. Focus on Loma Gyonma and ask her to absorb and heal all who suffer from H1N1 in the world today. Think strongly like that and have faith.
Much care,
Tsem Tulku Rinpoche
Spiritual Guide
Kechara House & KWPC Retreat Centre
www.tsemtulku.com
www.kechara.com
'Never say you can't do, because that is not the real you speaking'
P.S. It would be good for people to have a Nakpo Gujor bead to wear at this time